How to Strip Paint from Bricks
---
It's always important to maintain a clean exterior of a building, whether that building is your home or your place of business. Sometimes, that means sweeping the environment or clearing away any debris. At other times, that'll mean cleaning hard surfaces, such as bricks. Brick cleaning can be a challenge if you only have domestic cleaning products to use, but if you work with a professional company such as Token Cleaning, then you'll find that the process is pretty straightforward!
There are, of course, many reasons why you may need to undertake a stone cleaning project. It could be that you've spilt paint on your driveway or that your business premises have been targeted by graffiti artists. Whatever the reason, you'll need to get that paint off. At Token Cleaning, we use steam cleaning for graffiti removal and other jobs that require that paint be removed from bricks.
Steam Cleaning
Steam cleaning is a highly effective and affordable way to get bricks looking as good as new. With our tools, water is converted to steam, and then sometimes, we add a few chemicals into the mix to ensure maximum results. This works well because through steam cleaning, we're able to reach some hard to reach places that other methods would struggle to reach. If you arrive at your business and find that there's graffiti on the walls, then this will be the perfect solution to get rid of it all. This is also a highly effective way to make your driveway look like new. While this will help to get paint off your bricks, this service can also be used for a whole host of projects. For example, it'll help to get rid of organic matter that has accumulated on your patio and can also be used to remove gum. Whatever it is that you're trying to get rid of at your home or business, there'll be an effective solution that'll do the job.
Eco Friendly
There are some companies that say they can get paint off bricks. And they can. The only issue is the process they use to complete the job. There are various ways to get paint from bricks, but not all of them are safe – for people or the environment. At Token Cleaning, we make sure that all the ingredients we use are safe for use. That means that they're non-toxic, perfume-free, and hypo-allergenic solutions. When we begin a project, we analyse what the correct ingredients to use will be and also discuss any concerns that you may have.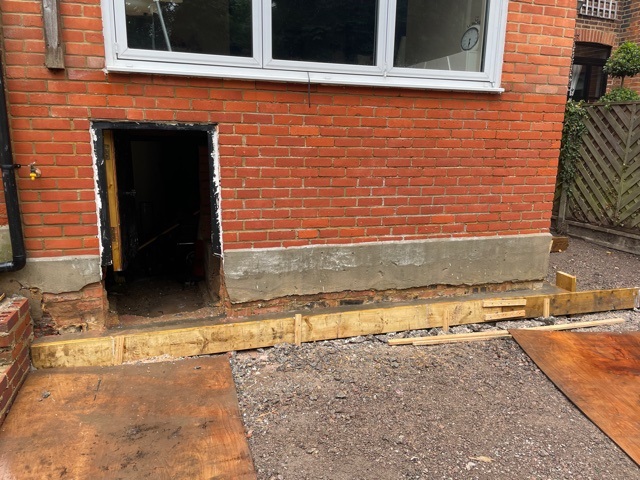 If you need to get paint off bricks, then be sure to get in touch. You can call us at 01279 422752 or send an email to office@tokencleaning.com. Alternatively, you can also click the 'request a quote' button at the top of this page and fill out the form. No matter what type of paint removal service you need, when you work with Token Cleaning, you'll have peace of mind that you're in the best hands possible.