What is Accreditation?
Just in case you didn't know, accreditation is an independent, third-party evaluation of a place of business to see that it meets the expected standards in different categories and that it is competent enough to carry out its tasks.
Accreditation bodies investigate any oversight by an authoritative body and ensure that organizations function according to their expected standards.
How does Token Cleaning achieve its accreditations and what does it mean for our customers?
Token Cleaning takes pride in its 5 accreditations:
Acclaim
This is a health and safety accreditation service that is quality assured by Supplier Assessment Services. Used by 28 business sectors in the UK, Acclaim accreditation is for any business that wishes to provide their clients with the assurance that their systems and procedures meet or exceed current health and safety standards. Moreover, all the assessments are undertaken by highly qualified and knowledgeable health and safety experts.
Rest assured that Token Cleaning meets all health and safety precautions for their services, including stone cleaning, steam cleaning, brick cleaning, window cleaning, drain cleaning, and graffiti removal.
NADC (National Association of Drainage Contractors)
The NADC is a members' association for the drainage industry. The NADC promotes training, certification, and high standards and provides guidance, advice, and support on regulatory developments for all its members. So, you can relax in the safe knowledge that all our drainage experts at Token Cleaning are of the highest standard.
Constructionline
Constructionline provides risk-management solutions for construction and related industries. It was originally created as a Government department but has now been supporting thousands of businesses across the public and private sectors for over 20 years.
They connect buyers and suppliers according to individual companies' and clients' needs, while also opening up opportunities for members to access a wide range of projects and contracts.
Compliance is central to what they do; understanding new standards and requirements, as well as staying ahead of changing regulations, provides you, the customer, with the security and confidence that Token Cleaning provides for all of its services, including stone cleaning, steam cleaning, brick cleaning, and graffiti removal.
Safe Contractor
Safe Contractor is a Health and Safety Accreditation so that companies can do business with confidence. They assist their members, such as Token Cleaning, in showing to their clients that they have the proper credentials by putting all health, safety, and ethical standards under a single SSiP and PAS91 certification.
FWC (Federation of Window Cleaners)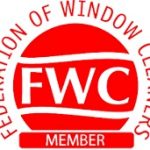 The FWC (Federation of Window Cleaners) designed the Safety Accreditation scheme specifically for window cleaning specialists. So once again, customers who employ Token window cleaning services can rest assured that Token Cleaning meets all regulations and health and safety standards.
Token Cleaning Services is a premier cleaning company with a fully-equipped fleet of vehicles, and a team available 24/7. We can promptly provide professional cleaning services that include brick and stone cleaning, drain cleaning,  graffiti removal, steam cleaning, and window cleaning services for commercial, industrial, and domestic clients as required.
Get in touch with us today to talk through your needs. Why not Chat with us online, call us at 01279 422752, or send a message to office@tokencleaning.com. You can find further information about our full-service range on our website.