Token Cleaning recently completed a cleaning project on the eye-catching granite paving at Stratford.
Working on behalf of award winning Maylim at the iconic Stratford Centre, Token Cleaning chemically cleaned and steam pressure washed the paving to reveal a stunning result.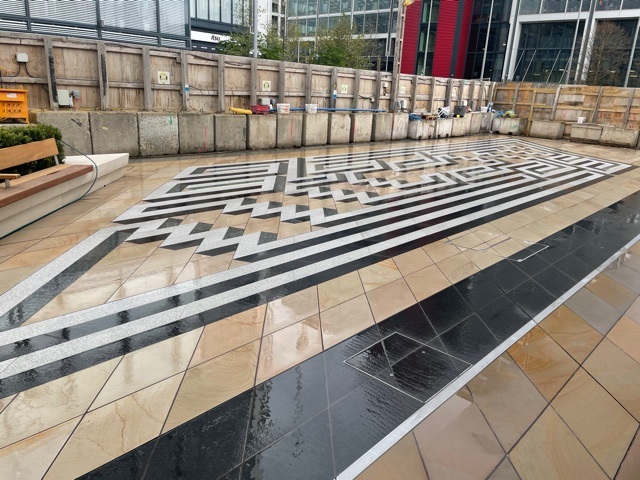 Token Cleaning generally use an array of brick and stone cleaning methods to clean and maintain all types of surfaces without causing damage. However, before we start any job, we always do site surveys to look at which method will be most successful.
In this case steam cleaning and chemical cleaning was used to remove dirt and grime from hard-to-reach grooves. Trained operatives ensured the temperature of the steam is correct to carry out brick and stone cleaning safely.
Token Cleaning Services is a premier cleaning company with a fully-equipped fleet of vehicles, and a team available 24/7. We can promptly provide professional cleaning services that include brick and stone cleaning, drain cleaning,  graffiti removal, steam cleaning and window cleaning services for commercial, industrial and domestic clients as required.
Get in touch with us today to talk through your needs. Why not Chat to us online, call us on 01279 422752 or send a message to office@tokencleaning.com. Further information about our full service range can be found on our website.